Thunderbolt 3 to Thunderbolt 2/Thunderbolt adapter lets you connect older TB2 (20Gbps) and TB1 (10Gbps) peripherals to a TB3 host - Thunderbolt 3 certification assures compatibility w/ TB3 certified laptops; TB3 host required - Ability to use older Thunderbolt displays w/ Certified Thunderbolt 3 laptops - TB3 to TB2/TB1 converter is bus-powered / provides up to 12W of power for peripherals / Windows macOS / 7.9" attached cable - Will not connect TB3 peripherals to computers w/ TB1/TB2 ports
Manufacturer Warranty:

2 Years Limited Warranty

Manufacturer Contact Info:

http://www.StarTech.com.au,
With this adapter, you can connect Windows and Mac based Thunderbolt™ 3 computers to older Thunderbolt devices, such as external hard drives, Thunderbolt displays, and older Thunderbolt capable Mac computers.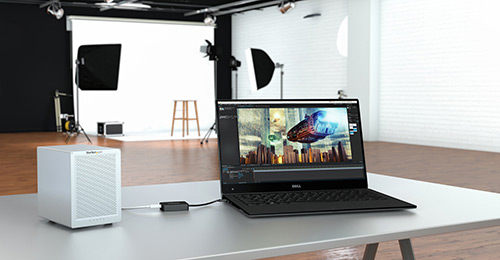 Because this adapter is backward compatible, you can connect to first-generation Thunderbolt devices at 10Gbps speed. With Thunderbolt 2 devices, you can connect at 20Gbps. The adapter satisfies all requirements for bi-directional data transfers and simultaneous power for bus-powered devices.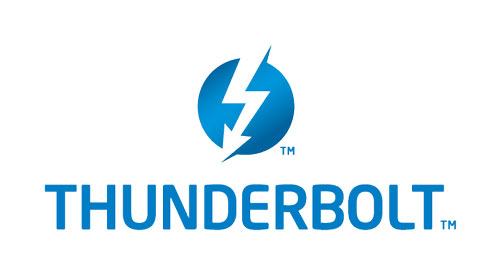 The TBT3TBTADAP is backed by a 2-year warranty for guaranteed reliability.

Your computer's Thunderbolt 3 ports might not function properly until you update one or more of the following on your computer:
BIOS
Thunderbolt firmware
Thunderbolt 3 controller drivers
Thunderbolt 3 software
The required updates will vary depending on your computer.
For an up-to-date list of affected computers and instructions, visit http://thunderbolttechnology.net/updates. If your manufacturer isn't listed on the Thunderbolt website, contact your manufacturer.
Physical Characteristics
Product Width
59 mm [2.3 in]
Software
OS Compatibility
Windows 8.1, 10
macOS 10.12 - 10.13
Special Notes / Requirements
Note
TBT3TBTADAP can pass 12W of power through the Thunderbolt 2 port
This adapter is compatible with Thunderbolt™ displays only. It will not work with Mini DisplayPort (mDP) or DisplayPort (DP) monitors.
This is an 'Active' adapter cable. Any host system that doesn't provide the full 15W of bus power won't work with this device. Consult the manufacturer of your host system to determine how much bus power your host system provides.
What's in the Box
Included in Package
Thunderbolt™ 3 to Thunderbolt Adapter
Physical Characteristics
Product Weight
64 g [2.3 oz]
Product Length
280 mm [11 in]
Product Height
16 mm [0.6 in]
Color
Black
Cable Length
20 cm [7.9 in]
Performance
Maximum Data Transfer Rate
10 Gbps (Thunderbolt 1)
20 Gbps (Thunderbolt 2)
Packaging Information
Shipping (Package) Weight
86 g [3 oz]
Hardware
Connector Plating
Nickel
Cable Shield Type
Aluminum-Mylar Foil with Braid
Cable Jacket Type
PVC - Polyvinyl Chloride
Connector(s)
Connector B
Thunderbolt™ 2 (20 pin) Female
Connector A
Thunderbolt™ 3 USB-C (24-pin) Male