· High quality concentrated pigments for intense, vivid and saturated colours
· Low electrical conductivity
· Scale, corrosion, and biological growth inhibitors to help prevent fouling and protect metals present in a system
· Eco-friendly (90% biodegradable in 10 days)
· Compatible with Acrylic, PETG, POM Acetal, rubber (NBR, EPDM, and Norprene) materials
Read more about EKWB's EK-CryoFuel Solid Azure Blue Premix 1000mL Coolant on their official website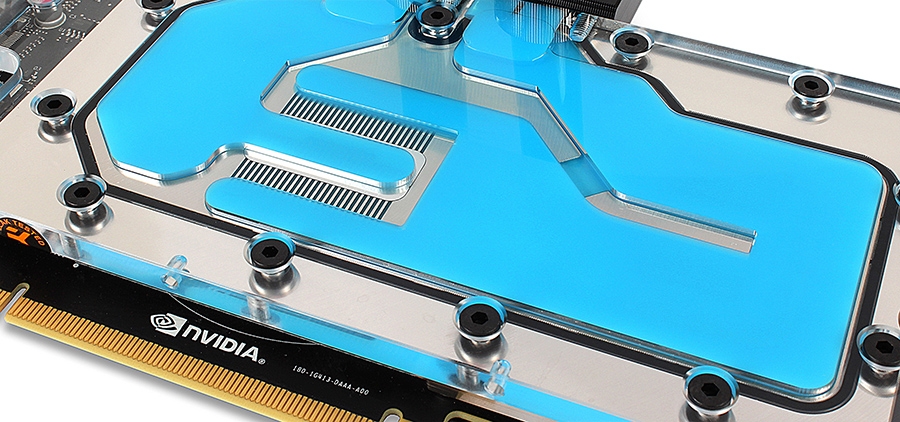 With countless hours of in-house and third-party real-life scenario testing, EK-CryoFuel Solid is the most chemically stable coolant that provides enthusiasts with the best possible level of performance and thermal efficiency with emphasis on colour stability. The key feature of the new coolant formula is that it is not sedimenting after long hours of inactivity of the cooling loop. Designed specifically for computer liquid cooling systems, the EK-CryoFuel offers a 1-year shelf life from date of bottling.
Light sedimentation of the UV additive on the bottom of an unopened bottle can occur. The sedimentation is easily broken up by a simple shake of the bottle and it does not pose any threat to your liquid cooling loop.
The EK-CryoFuel is a complete premix that has the following key characteristics:
- contains corrosion and scale inhibitors
- contains biological growth inhibitors
- good heat transfer characteristics
- colour pigments don't leave residue
- high specific heat
- chemically stable
- low viscosity
- non-toxic
All EK-CryoFuel mixtures are biodegradable (90% in a period of 10 days) and will not remain in the environment or bioaccumulate.
EK-CryoFuel contains synergistic corrosion inhibitors to protect metals commonly found in computer liquid cooling systems. It has been tested in accordance with BS5117 (ASTM D1384) and found to meet corrosion standards for copper, brass, aluminium and stainless steel. This coolant also contains scale and biological inhibitors to help prevent fouling – thus promoting long operational life and high thermal efficiency, providing the best value/performance ratio.
Characteristics:
- low electrical conductivity
- biological growth inhibition
- corrosion protection according to BS5117 (ASTM D1384) standards
- high quality concentrated pigments for intense, vivid and saturated colours
- compatible with Acrylic, PETG, POM Acetal, rubber (NBR, EPDM, and Norprene) materials
- eco-friendly (90% biodegradable in 10 days)
- RoHS compliant
- 1-year shelf time after bottling
- UV Reactive: Yes
Technical data:
- colour: Azure Blue (non-transparent)
- content: 1000 mL
Made in Slovenia - Europe!